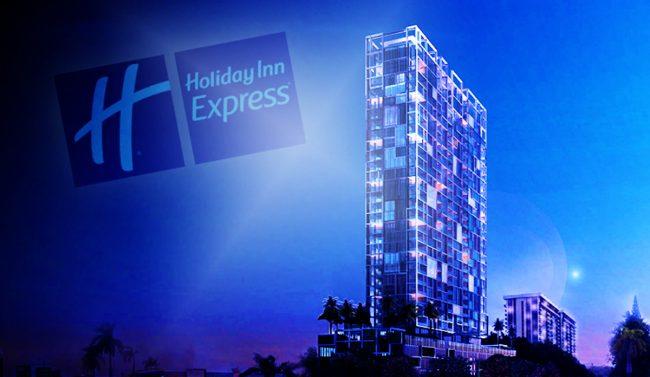 When the Heafey Group launched sales for its planned Edgewater condo-hotel, it did so in the typical style of 2016: with a red carpet, cocktails, and a parked row of expensive cars that shared the project's deluxe branding — Bentley.
What a difference two years make.
Today, Heafey is out, the site is still vacant, and the Kobi Karp-designed

Bentley Edgewater Hotel & Residences

will rise instead as a Holiday Inn, according to the developer of the project, Amaury Martinez, who was an original partner. Revised plans were filed with the city of Miami last week.
"We didn't have enough sales," Martinez said of the original plan — and why Heafey Group decided to walk away. "It flat-lined."
Quebec-based Heafey Group did not respond to multiple requests for comment. Public records show show that the firm no longer has official ties to the project.
Martinez bought the lot in June 2015 for $2.27 million through the entity Satori Land, which he controlled jointly with Heafey Group's Hussein Zayoun and Christian Berube, records show. As part of that arrangement, Martinez said, Heafey Group would take the lead on development while Martinez's brokerage company, Forbes International Realty, would market the units.
But in May, the entity filed paperwork with the state removing Berube and Zayoun, leaving Martinez as the last controlling member.
"The banks weren't very receptive to a condo hotel," Martinez said. "It's very hard to get a construction loan unless you're at 65 percent" sold, he added.
Of 207 units, he estimates that the developers had sold only about 45 units or 22 percent when Heafey called it quits. Most of the buyers were from Latin American countries, with a handful of Turkish contracts mixed in. The project had a sales center in Istanbul.
He cited another reason the partnership foundered: Heafey Group's

$100 million purchase

of the Conrad Fort Lauderdale Beach, another condo-hotel, in January 2017. The deal closed three months after sales started at the Bentley.